Ivan Milat - The Backpacker Murderer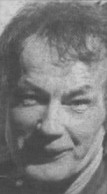 In 1992 two british women disappeared in Australia, New South Wales, while hitch hiking. Their bodies were found in April, and two more bodies in October the following year.
After public fears of a serial killer, police conducted a search of the forest area. They found three more bodies, all hitch-hikers. The victims were killed by gunshots or stab wounds, and some of the bodies had been decapitated.
The pattern did not fit the normal psychological profile of a serial killer, because he killed victims of different genders and claimed more than one victim at a time.
The police added twenty-nine-year-old Diane Pennachio to the list, her body had been found earlier in 1991, she had been stabbed to death.
In February 1994, a british hitch-hiker came forward to give police crucial information. In 1990 the man had been hitch-hiking in New South Wales. He was offered a ride by a man who stopped the car and then pulled out a gun. The hitch-hiker escaped by fleeing and flagging down another vechile. The hitch-hiker had got a good description of the man and the plates of the attacker's car.
The description of the man was identified by mugshots as forty-nine-year-old Ivan Milat. The police carried out a survelliance operation and on 22 May 1994, Milat was arrested. In Milat's house was belongings of the vitims and weapons used to kill them. Ivan Milat was found guilty of murder and sentenced to life imprisonment.